Solutions that support the entire HR process
At HR Solutions, we deliver validated solutions and systems that support the entire HR process. We supply solutions for the developing  your employees, teams and your organization – as well as an intuitive system for more streamlined HR processes.
Analysis & tests
FinxS is our validated test and analysis platform which creates the foundation for conducting tailor-made tests and analyzes.
FinxS solutions are used for coaching and recruitment and for developing individual employees, teams and organizations.
Some of the solutions require certification – others do not.

Here, the focus is on behavioural styles, targeted communication and motivational factors in particular.
FinxS features are among other things the following:
Extended DISC Person Analysis and Personal Profile
360 ° Analysis
Team Analysis
Cognitive tests
Surveys
Sales 18
Sport Assessment
Sales Assessment – specially developed for sale only.
HR-system
HRM-Nordic is our web-based HRM system which comprises:
Recruitment module – shortens recruitment time by up to 50% 
Contract signingmodule – sends out contracts for digital signing using HRM-Nordic
Onboarding module – ensures easy follow-up to introductory programmes
Master data – easily builds fields and overviews: decide who can see and edit what
Development module – enables you to build your own templates and prepare and implement them online Easy to use, no certification required – Free support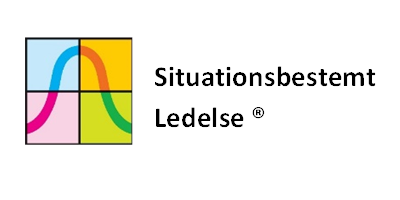 Situational Leadership
Situational Leadership is for managers or employees who want to develop their managerial and communication skills.
Many managers say that the Situational Leadership education has been the most effective development programme.
The training online in English or by participating in one of our open teams. Please contact us for more information.
You can be certified as a trainer and  then complete your own training sessions or become a consultant in Situational Leadership.
Situational Leadership also includes a 360-degree leadership behavioural analysis 
FIELDS
Our solutions can be used within
Please see below:
Sales management solutions
People development solutions
TEAM development solutions
Self-development solutions
Talent Management solutions
Sport development solutions
Can we help you?
If you would like more information about our solutions, or if you need help, please do not hesitate to contact us!
We are ready to help and advise you on which solutions are best for your organization. We will get back to you within 24 hours (Monday-Friday).
Please call us on +45 70 26 32 25